Category Archives:
Uncategorized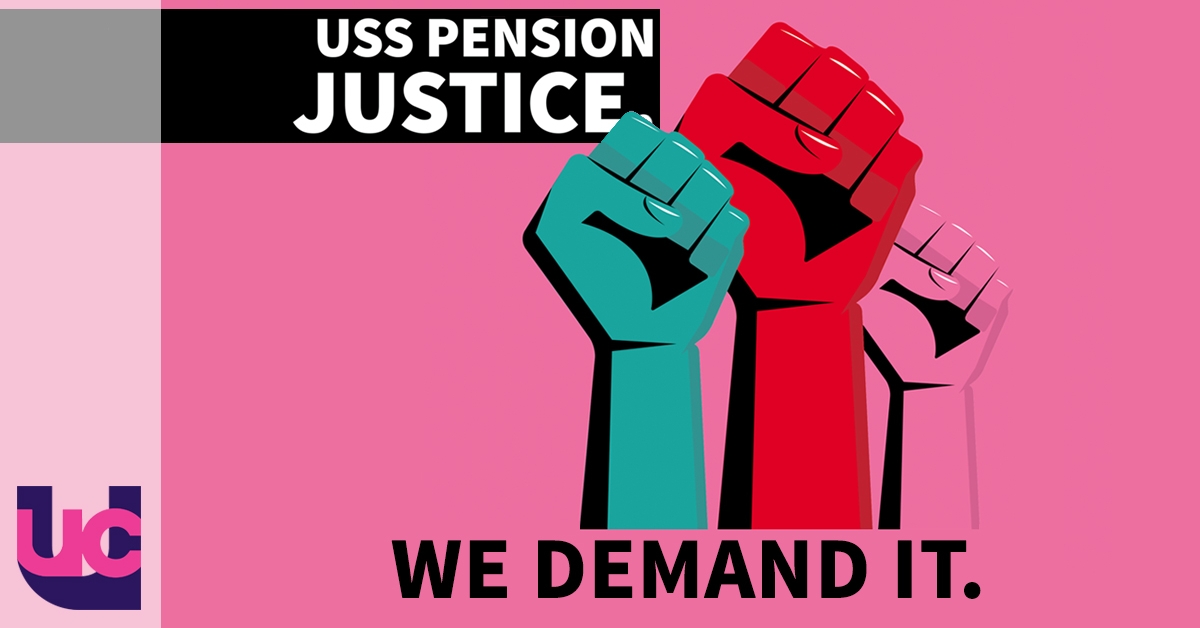 Key Questions About the Strike
When is the strike?
Strike action will be spread across the second half of this term, in a rising pattern of two, three, four and five day strikes.
o    Thursday and Friday of Week 7  (22 & 23 February)
o    Monday, Tuesday & Wednesday of Week 8  (26, 27, & 28 February)
o    Monday, Tuesday, Wednesday & Thursday of Week 9  (5, 6, 7 & 8 March)
o    Monday, Tuesday, Wednesday, Thursday & Friday of Week 10  (12, 13,14,15 & 16 March)
As well as the strike, we have voted for 'action short of a strike'. In this context it means we don't reschedule any of the teaching that would have happened on strike days.
What should I tell my students?
UCU has produced a video for members to share with students.
If you want to write your own message you could write something like:
Dear student,
UCU is taking strike action later this month due to proposed cuts in our pensions. This is a last resort for myself and my colleagues but with universities refusing to negotiate with us we feel we have little choice.
If you prefer you could download a letter to share with students.
Do I have to tell management that I intend to strike?
No. UCU provides all the information to your employer that is legally required. If you let your employer know in advance that you are taking action they will be able to minimise the disruption caused. If asked you should respond: my union has advised me that I am not required to let you know my intentions prior to the start of any industrial action.
Will the union financially support staff taking action?
UCU is very aware that strikes place a big financial burden on all members. That is why strikes are a last resort. However, we will be providing strike pay in order to ease that burden as much as we can and we will look to prioritise help for those most in need. UCU will announce details of strike pay once the elected officers have discussed the matter.
How can we get negotiations back on track?
Confronted with a strong UK- wide mandate for strike action, the employers are split. Back in November 2017 the VC at Warwick published a statement highly critical of the employers' proposals. It's worth reading: The statement is here. 
More recently, Glasgow became the latest institution to call for 'further discussions at national level'. Meanwhile the NUS has called for the involvement of ACAS to resolve the dispute. UCU is happy to agree to both pleas, but the employers currently are not.
Our strike action aims to convince the hardliners among the employers and UUK, to rethink their damaging proposals and resume talks.
What sort of propaganda are we likely to face?
We have a strong mandate. Our employers are divided, but they may try to erode that mandate, by a mix of threats, promises and distortions of the truth. They may claim the monopoly of reason and common sense and then caricature UCU's campaign as misguided and politically motivated. They will point to the potential damage done to student learning and they will argue that our actions are the problem. When the real problem is their intransigence.
Our solidarity is crucial, now and in the weeks ahead.
How do we reply to the question 'Why are you doing this?'
We are defending our pensions and those of our successors, based the principle of a fair, secure, and decent scheme supported by staff and employers.
The employers quite simply do not have to do what they are doing – USS is a successful and well resourced scheme. The employers' proposals are designed to shift all the risk onto the individual. In pursuit of the marketisation of the university.
The excellence of our university is created and maintained by the staff and depends on having good conditions for those staff.  A decent and secure pension is part of the conditions which attract and retain the staff who deliver quality.
We are showing how strong our commitment is to a decent pension scheme, and our determination to get our employers to negotiate.
There are further FAQ's on this site under the heading FAQ's for USS Dispute